Spiral Cut Brass Studs- Mini Version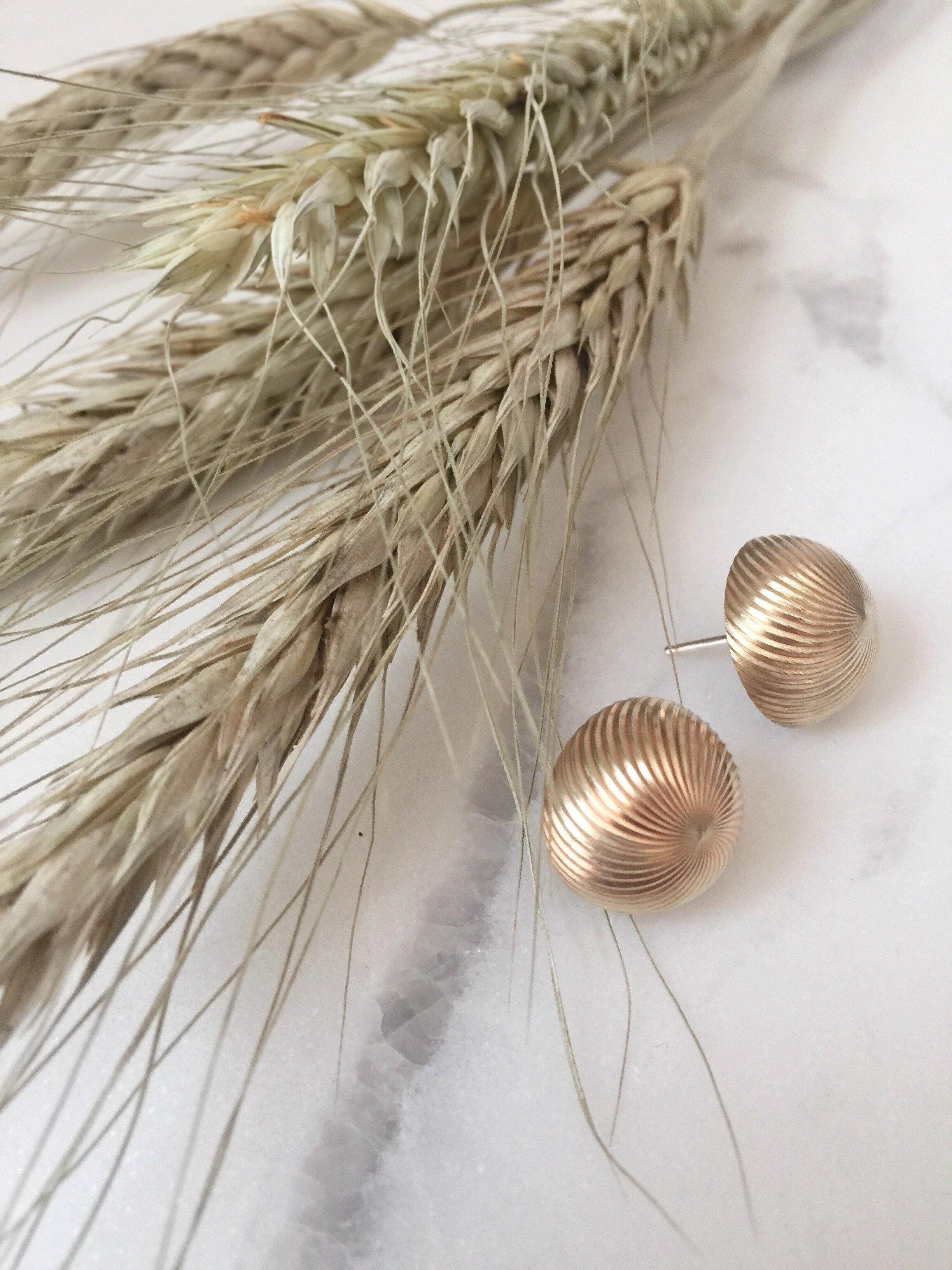 Spiral Cut Brass Studs- Mini Version
Looking for ways to be more sustainable & to have less of an environmental impact?
Then these Deadstock studs are for you. Deadstock is when a product or item is made but never sold & sits away in a box in some random warehouse.
These spiral cut brass studs are finished off with sterling silver posts & backs.
-Studs measure .25"